Adult Content. This book may contain sensitive material which may be unsuitable for underage readers.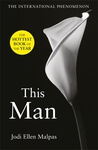 This Man (This Man, #1)

Pages: 464
by Jodi Ellen Malpas
Narrator: Edita Brychta
Series: This Man Series
Published by Orion Publishing on October 10th 2013



Series Rating:

Find the Author:
Website
,
Blog
,
Twitter
,
Facebook
,
Goodreads
,
Amazon
,
Instagram
Length:
17 HRS 19 MINS
Goodreads
Buy on Amazon
|
Buy on Barnes and Noble
|
Buy on Audible
Genres:
Romance
,
Adult Fiction
,
BDSM
,
Erotica
,
New Adult
Welcome to the sensual world of This Man...
Young interior designer Ava O'Shea has no idea what awaits her at the Manor. A run-of-the-mill consultation with a stodgy country gent seems likely, but what Ava finds instead is Jesse Ward - a devastatingly handsome, utterly confident, pleasure-seeking playboy who knows no boundaries.
Ava doesn't want to be attracted to this man, and yet she can't control the overwhelming desire he stirs in her. She knows that her heart will never survive him and her instinct is telling her to run, but Jesse is not willing to let her go. He wants her and is determined to have her.
Includes a brand-new bonus scene from Jesse's perspective.
*whispering* This is the most dysfunctional relationship I've witnessed – and I loved every word!
I'm a couple years late to this series, and I still want to know how in the world I didn't know about it earlier. How did I miss this beautiful disaster of a trilogy??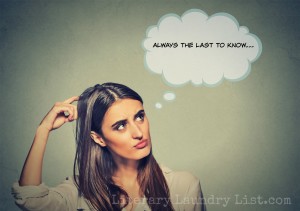 Book one in the This Man series, by Jodi Ellen Malpas, flew threw my hands like a hot potato. Not kidding, I was eyeball deep and fanning myself the entire time.
By the time I was done with book two, Beneath This Man, I was a lovesick mess and needed the last in the series, This Man Confessed, to fulfill my own inner temptress.
Now, I understand that some peeps out there may feel put off by the possessive, dysfunctional, at times utterly infuriating Jesse & Ava characters, but let's not forget this is fiction, and that's one of the great things about books! I can read about being tossed over a hot guy's shoulder and handcuffed to his side, and when I'm done, I can resume my mediocre regular life *because if my husband did that I'd lose my ever lovin' mind*, and that's what makes reading fun.
The This Man series was engrossing and entertaining. If you're jonesing for another Romance>Erotica series, then I'd highly suggest this one. Just be warned: Central Jesse Cloud Nine might take over your world!
Take care, be kind, & go read a book!☆彡
The Rating Breakdown
Plot
Characters
Writing
Pacing
Cover
Overall: