This book is an ARC & was received for free in exchange for an honest review. All opinions are 100% my own.

Kicks & Stones (Kate Albertson Mysteries, #1)

Pages: 344
by Karl Fields
Series: Kate Albertson Mysteries
Published by CreateSpace on February 8th 2016


Series Rating:

Goodreads
Buy on Amazon
|
Buy on Barnes and Noble
Genres:
Mystery
,
Women Sleuths
The necklace was to die for. Seriously.
Kate Albertson is a word nerd, dog lover and high-end diamond thief. A heist-gone-wrong forces her to re-steal a certain necklace back from a rich man's mistress. Kate only thought things were out of control before, as she now finds herself the prime suspect in a murder investigation. She quickly learns that while there may be honor among thieves, the same can't said for those inhabiting L.A.'s most lavish homes and country clubs. It'll take every burglar's trick she knows to keep a step ahead of the police and find the real killer.
Here's some info about me: After I read something heavy, I turn around and read something light. You too? Good! So, you'll understand my selection of Kicks & Stones, Book 1 of the Kate Albertson Mysteries, by Karl Fields.
This is a funny, light book about Kate Albertson, a cat burglar who is hired to steal a diamond necklace. Simple enough, for her! The entertainment and mystery begin when the tables are turned on Kate, and she must steal the necklace back and return it to the original owner when her dog is dog-napped. Not the dog!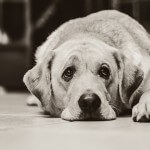 The book was full of fun and excitement! Anyone who loves a light mystery will like this one. 🙂
Take care, be kind, & go read a book!☆彡
The Rating Breakdown
Plot
Characters
Writing
Pacing
Cover
Overall: