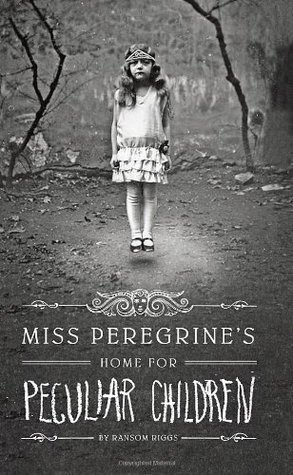 Miss Peregrine's Home for Peculiar Children

Pages: 352
by Ransom Riggs
Narrator: Jesse Bernstein
Series: Miss Peregrine's Peculiar Children #1
on June 7, 2011


Series Rating:

Length:
9 HRS 41 MINS
Goodreads
Buy on Amazon
|
Buy on Barnes and Noble
|
Buy on Audible
Genres:
Fantasy
,
Supernatural
,
Paranormal
,
Fiction
,
Mystery
,
Young Adult
A mysterious island. An abandoned orphanage. A strange collection of curious photographs.

A horrific family tragedy sets sixteen-year-old Jacob journeying to a remote island off the coast of Wales, where he discovers the crumbling ruins of Miss Peregrine's Home for Peculiar Children. As Jacob explores its abandoned bedrooms and hallways, it becomes clear that the children were more than just peculiar. They may have been dangerous. They may have been quarantined on a deserted island for good reason. And somehow—impossible though it seems—they may still be alive.

A spine-tingling fantasy illustrated with haunting vintage photography, Miss Peregrine's Home for Peculiar Children will delight adults, teens, and anyone who relishes an adventure in the shadows.
Miss Peregrine and her peculiar children are coming to a theater near you!
Yes, the book Miss Peregrine's Home for Peculiar Children, by Ransom Riggs has been made into a movie. *waving arms!* Did you read that right? Yaaass! Tim Burton has turned the phenomenal & unique novel by Riggs into a feature film. And are you surprised that Burton's bringing it to the silver screen? Nah, neither am I.
I'm such a fan of Ransom Riggs' entire Miss Peregrine's Peculiar Children series that this first movie (and hopefully followed by sequels *crossing fingers!*) is the cherry atop the bookshelf!
Just in case you haven't read the book, I won't give any spoilers away, so I'll focus on the movie and post a book review soon.
I've watched this trailer about ten times…
Perfect Casting
If you're familiar with Eva Green from the Penny Dreadful series on Showtime, then I think you'd agree that she is perfect in the role of Miss Peregrine. I envisioned Peregrine older in the books, but after watching the trailer, I think Green is the only actress who could pull off the slight creep factor of the character, and be stunning the entire time. No one can do evil eye like Eva Green.
Then there's the big deal of Samuel L. Jackson cast as a new character for the film. I can't wait to see what he's going to do with the part. Seems to me that anything Jackson stars in is entertaining and purdy powerful. Did you watch the trailer? That white hair and those LED eyes! He's going to be epic.
Asa Butterfield, who you may remember from Ender's Game, Hugo, The Boy in the Stripped Pyjamas, and so many other movies is playing Jacob. Yeah, the young man with all those huge movie credits under his belt. Awesome, right?
More in the cast: Ella Purnell, Judi Dench, Allison Janney, Terrance Stamp, Rupert Everett, and so many more that I could turn this post into an entire magazine article. Talk about star-studded, right?
More Info
The movie releases on September 30, 2016. Check out the movie's Twitter & Facebook pages to keep up on the latest updates surrounding the film.
I can't wait! Have you read the book? All of 'em? What do you think of the movie trailer??
Take care, be kind, & go read Miss Peregrine's Home for Peculiar Children!☆彡
The Rating Breakdown
Plot
Characters
Writing
Pacing
Cover
Overall: