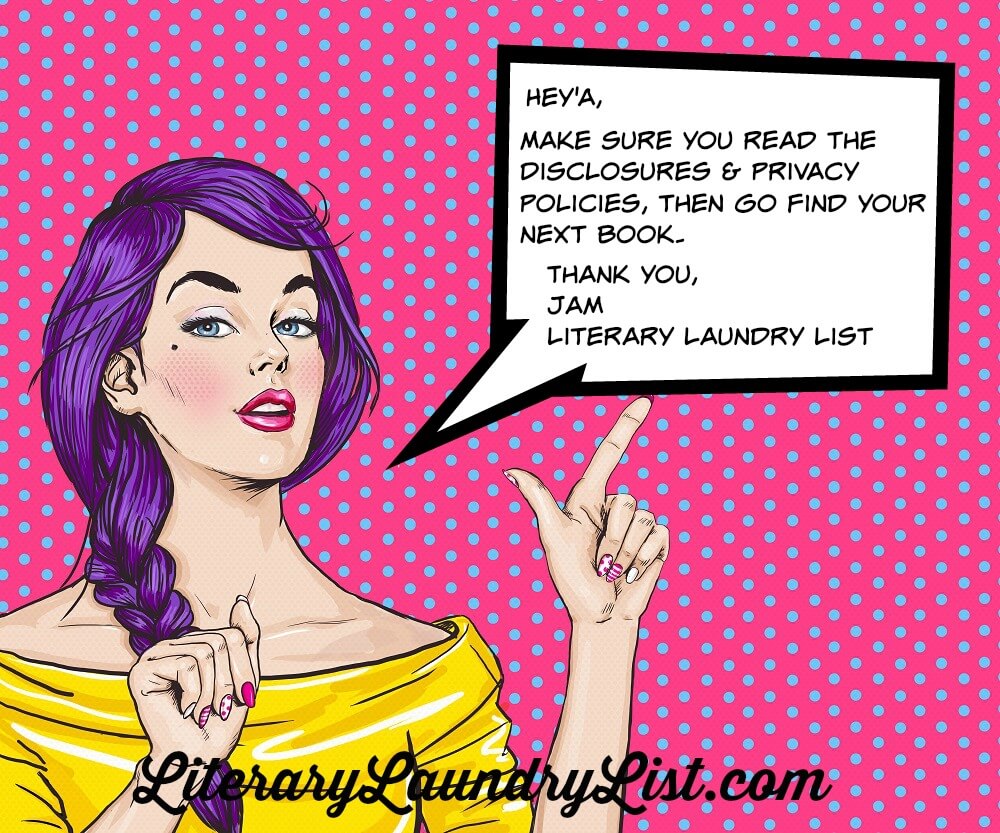 Disclosure
Literary Laundry List is owned, written, edited, and run by me, Jam. On occasion, guest bloggers will come by to say hello and leave great posts for your information and enjoyment. If you have any questions regarding this, please contact me via email and I'll get back to you ASAP.
Please know:
Literary Laundry List is monitored daily for any malicious activity (note the SiteLock banner at the bottom of the page). Be assured that your visit here will be a safe one.
Literary Laundry List will post affiliate links on occasion. A disclaimer will be stated in the copy if an affiliation is associated, or if any compensation has been received. If you click on an affiliate link and choose to purchase an item, I will receive a small percentage of the sale (because the bills havta get paid). More often than not, there won't be any affiliation, just stuff that I'm dying to share, or that I think you might like. The gist of it is this: If I haven't stated a disclaimer within a post, then there is no affiliate association or monetary compensation.
Literary Laundry List will sell advertising space as long as it's within the context of the website.
Free items, for review or giveaway, are also accepted. Again, I will place a disclaimer whenever this occurs.
Some links within these pages will lead to third party websites. At the time of posting, I will have checked each and every one to make sure they are properly working and you're directed to the appropriate site.
Privacy Policy
All information on the Literary Laundry List website and blog are of my own opinion or experience. Unless a guest has graced these pages with their presence, in which case, it would be their opinion and/or experience.
Nothing on this site is knowingly written or posted to fool, confuse, or mislead the reader.  <<< Read that again. It's important for my readers to know that I will work damn hard to ensure the authenticity and accuracy of everything that is put up within the walls of this house! You, the reader, are the most important thing to me, so if you catch anything funky, please send an email and report it right away.
Speaking of you 🙂 , if you should subscribe to the site or the Read, Write, Repeat Newsletter, please be assured that your information will never be shared or sold (because believe it or not, some people do just that!). Your privacy, as well as mine, is valued. You will never receive spam from me or this website. The Read, Write, Repeat Newsletter is sent monthly at the beginning of each month, and regular emails will be sent with updates or important information from the site.
Lastly, Literary Laundry List and the contents within belong to me, Jam. Please enjoy every word and share everything, but do not willfully plagiarize, reproduce, republish, copy, or distribute without my written permission.
Thanks!
Take care, be kind, & go read a book!☆彡