Blog Your Bookshelves! There's Room for Everyone Online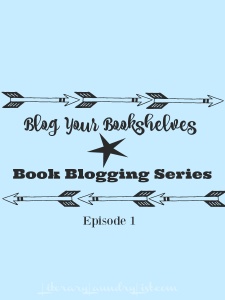 There's Room for Everyone in the Book Blogging Community
I thought I'd start this series with a warm welcome for each and every person out there who wants to blog their bookshelves. So, hello, welcome, and feel free to ask any questions that pop into your head. I'm happy to help!
First, a little about me *waving!*. My name's Jam, and I started blogging in 2010, and I never looked back. I started book blogging three years ago and have found that the bloggers out there in this niche are beyond creative, fun, and very kind. I loved this particular corner of the net so much that I started a second site that focuses on books and writing – this one. There's always room for another book lover, so don't be shy!
This first episode in the Blog Your Bookshelves series will focus on what you'll need to get started. The subsequent posts will go over every other aspect of book blogging and blog life in general, including:
Domain name, platform *go with WordPress.ORG!*, plugins, & choosing a hosting company (if you're choosing to get really down to business).
Getting organized and comfortable in your new role as a book reviewer and blogger.
Taking and editing photos so your website isn't just interesting to read, but visually gorgeous.
Networking with the book community online and getting yourself firmly planted on #Bookstagram (Yep, it's not just a real thing, but it's a glorious and magical land!).
Social media, editorial calendars, & scheduling.
3 extra BONUS episodes that will focus on blogging in general & how to rock your corner of the internet.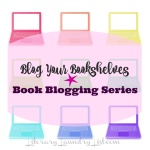 Let's Start with the Basics
So, you'd like to start blogging about your glorious bookshelves, huh? Maybe you're already online, but want to change it up or try something new? Whatever your reason, I'm glad you've decided to get out there and blog your heart out! We need more literary lovers in the world. I hope you get a ton out of this series!
Obviously, the first things you're going to need are books. That's the easy part, though, right? You're a book lover and collect as many books as your bank account will allow. Those books include physical books, ebooks, audiobooks, and short stories. You've read them, now review them!
Reviewing Books
We want to hear everything you thought and felt after you've finished that baby in your hands. So, the first thing you're going to do is finish blubber snot crying because your favorite character ended up being eaten by a hairy monster. After you've gathered your senses, do this:
Scribble down a few notes. This is a personal choice because I read a lot and I don't want to forget anything that I think others would want to know when considering a particular novel.
Write your review with honesty. Tell us what moved you and what made your eyes glaze over. Personal Tip: Don't blast the book to smithereens if you hated the book *we don't want to make the author cry…*. Be kind, but honest.
Tell us why that book is the one that we need to read next. Give us all the juicy details, but leave out any spoilers.
If you're super serious about this whole book blogging thing, head over to Nose Graze and check out some of Ashley's ah-maz-ing plugins. I use the Ultimate Book Blogger Plugin on my book blogs, along with several (read: all 🙂 ) of the additional plugins she creates. They're just that good!
Don't limit yourself. Read anything and everything that catches your fancy. On the other hand, if you prefer only a particular genre, then do you and go for it.
It's a good idea to get comfy posting several times a week. Now, these blog posts don't need only to be book reviews. There's a HUGE world of bookish happenings going on in the real world and online. Write about your favorite authors, bookmarks, where to find the best deals for neon highlighters! What I mean is, you don't have to limit yourself. If you need inspiration, head over to Pinterest for ideas. Sidenote: I could spend half a day wandering around Pinterest!
Start reading other book blogs. Don't forget to comment! Commenting on other's blogs is one of the best ways to get involved in this bookish world.
Let your personal style and voice shine by just being you. Not to be cheesy, but there's only 1 of you, and that makes your book review very special *wink*.
In Closing
That's it for today! There will be another episode in the Blog Your Bookshelves series coming soon, so check back in or subscribe to the monthly newsletter to stay tuned in. *You'll find the subscribe form in the sidebar of the blog.
If you have any questions or want to add anything, please leave a message in the comments.
Till next time, friends!
Take care & be kind☆彡
Bloglovin'
Follow my blog with Bloglovin